Eddie's First Year In Pictures... the short version.
Look how tiny his arm was.
This is one of my favorite pictures. It was the first time I got to hold my son -- about 9 days after he was born. I was absolutely in HEAVEN!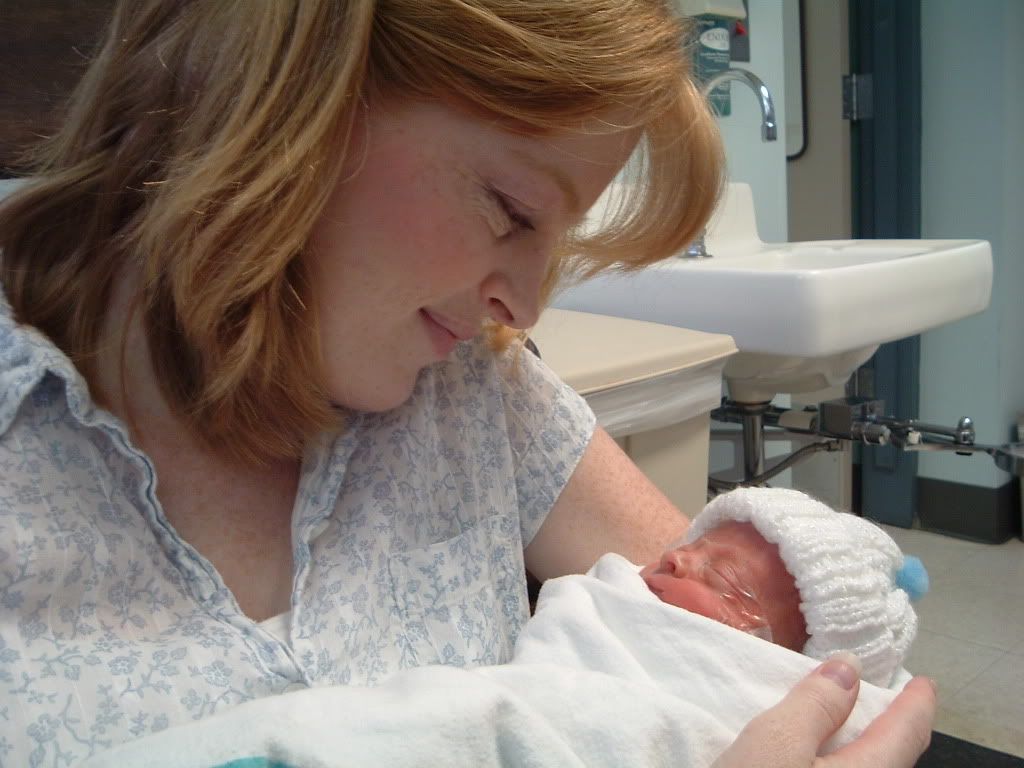 This was taken about an hour and a half after Eddie was born. I'd had no sleep in like two days -- and no shower. I even still had the IV in my arm. I am smiling in the picture, but I was on the verge of tears. When I went into the NICU, the nurse said, "Congratulations!" I didn't understand why because my son was hooked up to all this junk and wasn't supposed to be here yet.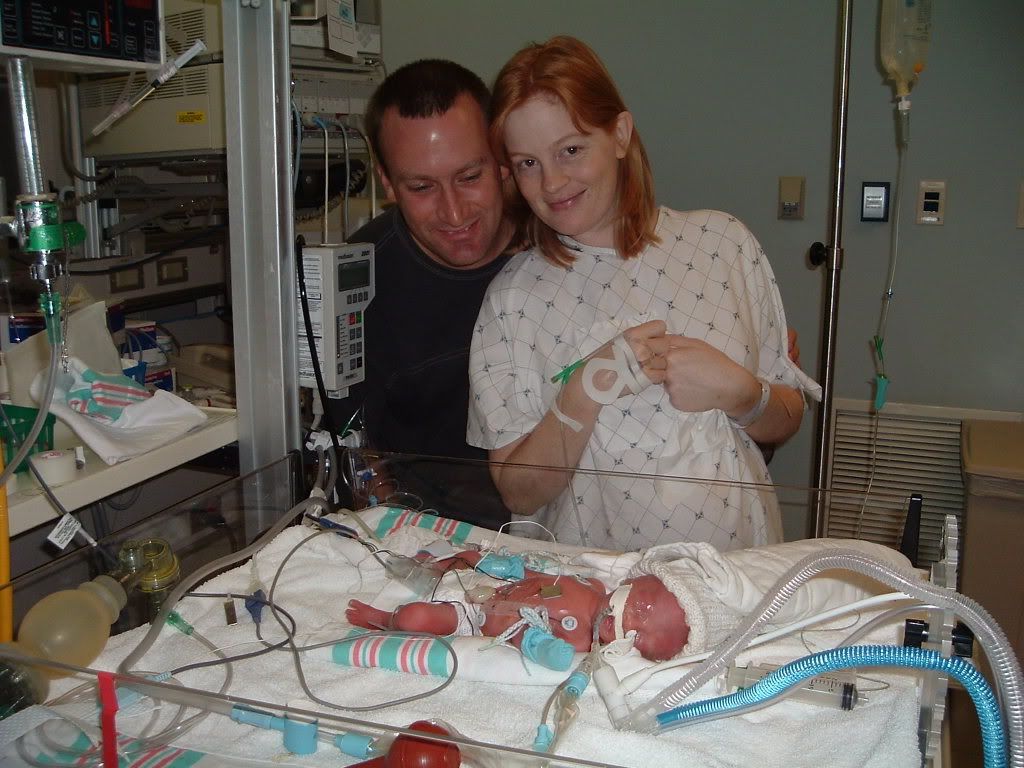 Eddie at our recent trip to the zoo. He's not so small anymore. :)